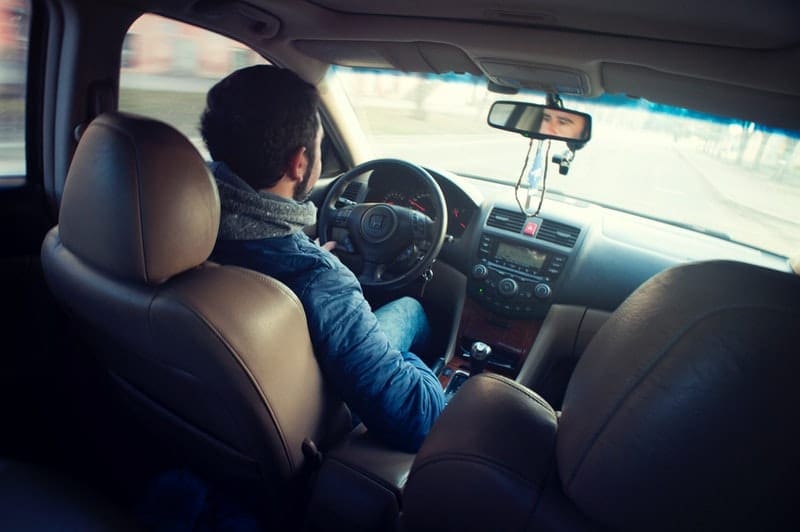 Rideshare Accident Lawyers in Weslaco & McAllen, Texas
Rideshare services have reinvented modern transportation, offering convenient alternatives to travel at our very fingertips. But what happens if you or a loved one are involved in a rideshare accident? There are many factors that make a rideshare accident case more complicated than a collision between two passenger vehicles. As a result, it's often difficult to determine who is responsible.
Here at the Lopez Law Group, we firmly believe that you deserve fair compensation, no matter how confusing your case. For years, our rideshare accident lawyers have helped victims and their families navigate every step of the legal process and recover the compensation they deserved. If you're in need of an Uber accident attorney, we're here to counsel you about your rights and options to get you on the best and quickest path to recovery.
What to Know About Rideshare Accident Cases
In any motor vehicle accident, the injured parties need to determine who is at fault for the collision, as well as the extent of the damages and losses that occurred as a result. However, when it comes to a rideshare accident, it's more confusing to identify who is legally responsible. This is because rideshare drivers operate as independent contractors rather than employees, so companies like Lyft and Uber aren't always responsible for the conduct of their drivers. Drivers also use personal insurance policies. Rideshare companies do provide some liability coverage for drivers, but it protects drivers only when their app is turned on and accepting requests.
Determining liability also depends on other factors, including who was injured, how many people were in the car, and where their insurance coverage comes from. Common rideshare accident injuries include:
Broken bones, fractures, bruises, and sprains
Joint injuries
Neck or spinal injuries
Traumatic brain injuries
Nerve damage
Whiplash
Internal bleeding
Why Hire a Rideshare Accident Lawyer to Help with Your Case?
Because rideshare collisions involve corporate insurance policies, victims have a much better chance of winning a fair settlement when partnered with an Uber accident lawyer. This includes compensation for things like medical bills and property damage. But it also includes the non-economic and other losses, including:
Rehabilitation costs
Lost wages
Impairment of future earning capacity
Pain and suffering
Loss of quality of life
Emotional distress
Property damage to your vehicle
How the Lopez Law Group Can Help
We know that you have a choice of which Lyft accident lawyer you choose to represent your case — and we take our responsibility very seriously. Our Texas rideshare accident lawyers serve the Weslaco, Tyler, Spring, Mission, McAllen, Laredo, Houston, Edinburg, Corpus Christi, Brownsville, and Harlingen areas. We serve as a supportive and trusted advocate to help injured people and their families when they need it most.
When you partner with the Lopez Law Group, we counsel you in the process of seeking damages and compensation for your injuries every step of the way. Here's an overview of our process:
We investigate your case. Because a rideshare accident is more complex, it takes considerable experience and dedication to prove that negligence or recklessness was a factor in your case. We will examine police reports, eyewitness statements, and all available evidence in order to prove liability.
We establish a winning strategy. There are many factors that can complicate a rideshare accident case. We'll create an action plan tailored to the specifics of your case, putting you in the best position to recover the settlement you deserve.
We prepare for trial if necessary. Most cases are resolved by settlement. However, if fair negotiation cannot be reached, we'll be prepared to take your case to court in order to hold negligent parties accountable.
We recover the best possible settlement. Negotiating with providers is never easy, but it's even more difficult when a case involves corporate insurance carriers. No matter how complex the case, we'll ensure that you get the compensation you are entitled to under the law.
If you have been involved in a rideshare collision and need to hire an accident attorney in Texas, we can help.
Contact us online or call (956) 968-7800 to schedule your free case consultation.