Choosing an Experienced Bus Accident Attorney in McAllen & Weslaco, TX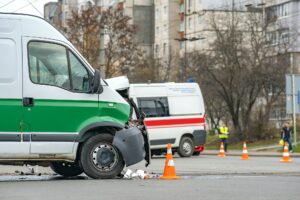 Every day, thousands of Texans rely on bus transportation to get from one place to another. When passengers get on public transit, whether that be a city bus or a school bus, they are entrusting the driver and the bus company to transport them safely. In addition, other drivers are trusting the bus to operate safely and within the regulations of the law. Unfortunately, bus accidents occur every day throughout the state of Texas.The damage left in the wake of a serious bus, shuttle, or other mass transit accident can be tremendous. Overworked or under-trained drivers can make mistakes that seriously threaten the lives of passengers, pedestrians, and other drivers on the road. In addition, public transit buses that are in violation of regulatory code or are in poor condition can be a danger to innocent people both on and off the bus.
What to Know About Bus Accident Cases
Because of the sheer size and weight of the vehicles, accidents involving mass transit or buses can be catastrophic. Injuries resulting from accidents with buses can range from traumatic brain and spinal injuries, to permanent disability, to even death.Examples of injuries that can be sustained during a bus accident include the following, and more:
Traumatic brain injury
Spine or neck injury
Loss of limb
Paralysis
Soft tissue damage
Broken bones
Punctured organs
These injuries can be devastating and potentially permanently disabling to victims and their families. In the state of Texas, anyone who contributed to the cause of a victim's injuries or wrongful death can be held liable for the accident. This includes the bus driver, bus companies, bus manufacturers, or even government agencies.
Bus Accident FAQs
What Should I Do Immediately After a Bus Accident?
The first and most important step bus accident victims should take is seeking medical attention. Even if you don't feel injured, it's still important to be seen by a doctor so that any potential injuries can be treated. Additionally, bus accident victims should contact the police immediately after an incident and provide them with as much information about the accident as possible. Bus accident victims should also collect contact information from any witnesses who were present at the time of the incident, as well as take photos of the scene if possible.
What Is The Liability Of The Bus Company After An Accident?
Depending on the circumstances of the bus accident, bus companies may be held liable for damages caused by the bus driver's negligence and/or recklessness. Common factors that determine liability include the bus company's knowledge or lack thereof of the bus driver's experience and qualifications, vehicle maintenance records, bus company policies in regards to bus safety, bus driver behaviors such as speeding, etc.
What Is Involved In A Bus Accident Investigation?
The bus accident investigation process typically involves collecting evidence from the accident scene such as photos, videos and witness statements. If possible, bus investigators will also examine any malfunctioning parts on the bus that may have contributed to the accident. The bus company may also be required to provide copies of documents relating to the bus driver's qualifications and training records.
Why Hire a Bus Accident Attorney to Help with Your Case?
As if such pain and suffering are not bad enough after accident victims often face the considerable legal firepower of a bus's parent company, their insurance, and other parties that usually arm themselves with teams of attorneys. These legal teams not only often try to lowball victims, but also may initially fight to give them nothing at all.In these complicated cases, proving fault and negligence is key to getting the compensation you deserve. This makes finding a bus accident lawyer who handles similar cases regularly a priority.A bus accident attorney with extensive experience navigating cases like yours will help fight to get the compensation you deserve. While you recover from your injuries, your commercial, city, or school bus accident lawyer will work to get you the financial help you are entitled to.
How Can The Lopez Law Group Help?
If you or a loved one has sustained serious injuries or lost a family member due to a bus accident, the Lopez Law Group can help. Our experienced Texas bus accident injury lawyers have the skills and resources needed to fight on behalf of your right to compensation.
The Lopez Law Group
legal team, which proudly serves Houston, Weslaco, Tyler, Spring, Mission, McAllen, Laredo, Edinburg, Corpus Christi, Brownsville, Harlingen, and other locations throughout Texas, are committed to helping victims and their families recover money from:
Emergency and ongoing medical care
Medication and physical therapy
Lost wages
Loss of future earnings, including benefits, pensions, and bonuses
Property damage
Emotional trauma
Pain and suffering
Whether a commercial bus, public transit, shuttle, or school bus accident, the Lopez Law Group takes bus accidents seriously and is dedicated to holding bus parent companies, drivers, and other at-fault parties accountable for their negligence. We know that victims need to focus on recovering from their emotional and physical injuries, so we are committed to acting quickly, building ironclad cases, and getting our clients the financial help they need and deserve.If you or a loved one has been the victim of a bus accident, our
Weslaco bus accident lawyers
will fight to make sure you and your family get the compensation you're entitled to.At the Lopez Law Group, our Texas bus accident attorneys take all cases on contingency, meaning you do not owe us legal fees unless we are able to recover compensation on your behalf. This, combined with our free initial case consultation, means that you have nothing to lose.
Contact us online
or call
to schedule your free case consultation.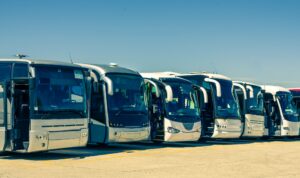 Bus Accidents
The Role of Legal Representation In Bus Accident Claims Bus accidents can be extremely devastating and can cause severe injuries, financial loss, and emotional trauma
Read More »