Choosing an Experienced 3M Earplug Injury Attorney in McAllen & Weslaco, TX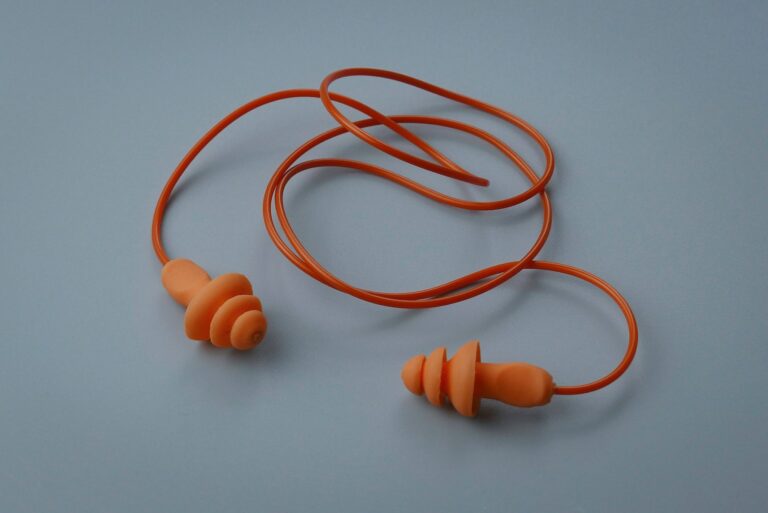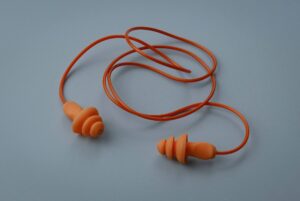 3M is a well-known technology corporation that manufactures industrial, safety, and consumer goods for millions of people worldwide. One of their popular products was the dual-ended 3M Combat Arms Ear Plugs, which were issued to every branch of the US Armed Forces from 2003 through 2015. Unfortunately, their defective design may have caused thousands of service members to suffer noise-induced deafness, tinnitus, and other permanent hearing loss.
If you or a loved one has suffered hearing loss as a result of using faulty 3M Combat Arms Ear Plugs, you're not alone — and you need trusted counsel to help ensure that your rights are protected. At the Lopez Law Group, we care about your case and your recovery. We're the trusted ally who will advocate for your legal rights when you need it most. Our Texas personal injury attorneys will build the strongest case possible to hold the negligent party accountable and recover the settlement you deserve.
What to Know About 3M Earplug Injury Cases
3M's dual-ended Combat Arms Ear Plugs (version 2) were designed to fit most ears, offering two levels of ear protection. However, they contained a defect that resulted in the earplugs being too short for proper insertion into users' ears, which caused the earplugs to loosen and, therefore, not offer the proper amount of protection.
After a whistleblower came forward in July 2018, the 3M company agreed to pay $9.1 million to resolve allegations that it knew about the design flaw but continued to issue the product. This conclusion revealed that the earplugs were, in fact, defective, and contributed to various levels of damage, including:
Tinnitus

The ringing of the ears

Deafness

Significant hearing loss

Trouble hearing consonants
3M Earplug Injury FAQs
What is the 3M Earplug Injury Lawsuit?
The 3M Earplug Injury Lawsuit is a class action lawsuit filed by plaintiffs alleging 3M knew their earplugs had dangerous design defects which caused serious hearing loss and tinnitus in many veterans who used them while serving in Iraq and Afghanistan from 2003 to 2015. The lawsuit also alleges 3M knowingly misled the U.S. military about the effectiveness of the earplugs and failed to warn users of their potential risks.
Who is eligible to file a 3M Earplug Injury Lawsuit?
Anyone who served in the military from 2003 to 2015 and used 3M earplugs during that time may be eligible to file a 3M Earplug Injury Lawsuit. To find out if you are eligible, contact 3M Earplug Injury Attorneys in Weslaco for a free case evaluation.
What are 3M Earplug Injury Attorneys?
3M Earplug Injury Attorneys in Weslaco are experienced attorneys who specialize in representing veterans and civilian workers who have been harmed as a result of 3M's negligent design and marketing of defective earplugs. Our attorneys will work tirelessly to help you get the compensation you deserve for your 3M-related injuries, such as hearing loss or tinnitus, as well as other damages related to medical bills and lost wages.
Why Hire a Defective-Product Attorney to Help with Your Case?
If you or a loved one was part of the active military and are now suffering from hearing loss or tinnitus due to defective 3M earplugs, you may be entitled to compensation. However, it's important to fully understand your rights and options before going up against a large corporation. Even if you decide not to hire an attorney to resolve your case, consulting with an expert defective-product attorney can significantly improve the outcome of your case.
That's because an attorney will have experience negotiating with insurance companies, who are trained to offer victims less compensation than they're entitled to by law. A defective-product lawyer will be able to provide full legal counsel, communicating with all relevant parties on your behalf as well as offering support with finances, medical care, and other issues relevant to your case.
How the Lopez Law Group Can Help
When you partner with the attorneys at the Lopez Law Group, your case and your recovery are our top priorities. If you're in need of a personal injury lawyer in Texas to represent you in a 3M earplug injury case, we're here to guide you through every step of the legal process. When you partner with us, you get tough representation as well as compassionate support, including:
Detailed, one-on-one communication

A free initial case evaluation

In-depth updates on the status of your case

Aggressive legal representation

Assistance in English or Spanish
The Lopez Law Group is a firm of dedicated and experienced Texas personal injury attorneys who serve the Weslaco, Tyler, Spring, Mission, McAllen, Laredo, Houston, Edinburg, Corpus Christi, Brownsville, and Harlingen areas. If you're in need of a defective-product lawyer to represent you in a 3M earplug injury case, we can help you achieve the fair outcome you deserve.
Contact us online or call (956) 420-0781 to schedule your free case consultation.