Choosing an Experienced Wrongful Death Attorney in McAllen & Weslaco, TX
In any scenario, losing a loved one is an extremely difficult and devastating situation. But the loss can be made much worse knowing that it could have been prevented. When negligence or wrongdoing is the cause of the loss of a loved one, the family can be left grieving while also facing an array of expenses. Overwhelming financial responsibilities paired with knowing that the cause of death was due to negligence only add to the pain the family experiences.
Connecting with a compassionate, experienced wrongful death attorney can help families navigate the legal process during this trying time. When dealing with the loss of a loved one, it can be hard to think about legal matters, but moving fast is the best way to hold the at-fault party accountable. It can also help families get on the road to financial recovery by helping with funeral expenses, medical bills, and other financial needs.
What to Know About Wrongful Death Cases
While there is, unfortunately, nothing a lawyer can do to prevent your loss from occurring in the first place, they can seek justice in your loved one's name.
Wrongful death attorneys often take on a wide range of lawsuits in this area, including but not limited to:​
While you focus on spending time with family and remembering your loved one, a dedicated wrongful death lawyer will be fighting to hold the negligent individual or company responsible for what they have done.
Wrongful Death FAQs
Who can file a wrongful death claim?
In Texas, the executor or administrator of the estate has the legal right to file a wrongful death claim on behalf of the deceased person's estate and surviving family members. For more information, read about who can file a wrongful death lawsuit in Weslaco.
What damages can be recovered in wrongful death cases?
Damages may include losses associated with the deceased person's medical expenses, funeral and burial costs, lost wages or benefits, pain and suffering experienced by the deceased, and other economic and non-economic losses. Additionally, some wrongful death claims may award punitive damages to punish the responsible party for their wrongful act. For more information, read about the types of damages that can be recovered in a wrongful death case.
What do I need to prove my wrongful death claim?
You must be able to demonstrate that someone else's wrongful act caused your loved one's death. This means showing that the responsible party acted negligently or recklessly, or violated some other duty of care owed to the deceased person. Your wrongful death attorney can help you build a strong case by gathering evidence, interviewing witnesses, and seeking expert testimony.
How long do I have to file a wrongful death claim in Texas?
In most wrongful death cases, you have two years from the date of your loved one's death to file a wrongful death lawsuit. It is important to act quickly since there are strict time limits when it comes to filing wrongful death claims in Texas. For more information, read about the Texas wrongful death statute of limitations.
Why Hire a Wrongful Death Lawyer to Help with Your Case?
There are many reasons that connecting with a wrongful death lawyer is a good choice for families dealing with the loss of a loved one due to negligence. Most importantly, firms that handle wrongful death cases understand the pain you're going through. Their lawyers are compassionate, committed legal professionals who know the true value of your claim, both emotionally and financially.
There is no amount of money that can make up for the loss of a loved one, but an experienced wrongful death attorney can help evaluate your situation and accurately assess the damages your family has incurred due to your loss — all while understanding and respecting the emotional costs that cannot be recouped. Many families find that their lawyer can be a helpful source of support during this difficult time.
In addition, wrongful death attorneys understand the legal process related to wrongful death claims. Expertise is key to building the strongest possible case for you and your family. By handling the tedious, complicated details of your case, a wrongful death lawyer allows you to spend time with your family and begin to heal from your loss while they fight for justice.
How the Lopez Law Group Can Help
The Lopez Law Group is committed to providing unparalleled support and financial relief for families struggling with the loss of a loved one due to negligence.
Texas wrongful death attorney Fernando J. Lopez has been practicing law for over a decade. He is an aggressive and knowledgeable legal professional who works with a support staff with over 45 years of collective experience. Combined with the firm's vast investigative resources, this makes for highly effective counsel for any wrongful death claim.
Our wrongful death lawyers help families to recover money for:
Funeral expenses

Medical expenses

Lost wages and loss of future earnings

Pain and suffering

​
If you have lost a loved one due to negligence, the Lopez Law Group will fight to hold the responsible party accountable for its actions and ensure you and your family receive the compensation you deserve. We proudly serve Houston, Weslaco, Tyler, Spring, Mission, McAllen, Laredo, Edinburg, Corpus Christi, Brownsville, Harlingen, and other locations throughout Texas.
Contact us online or call (956) 420-0781 to schedule your free case consultation.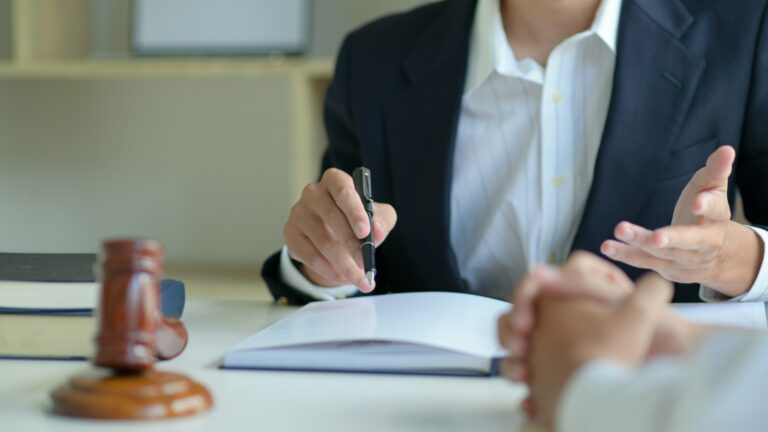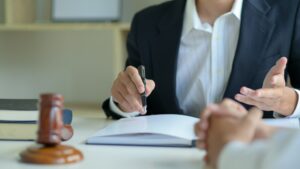 Wrongful Death
Wrongful Death Damages: Types, Calculation, and Factors Considered When a loved one dies due to someone else's negligence, the emotional and financial impact on the
Read More »