Choosing an Experienced Truck Accident Attorney in McAllen & Weslaco, TX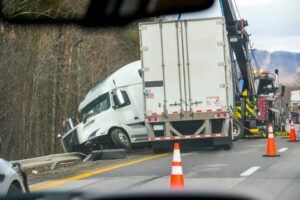 ​If you have sustained serious injuries or lost a family member due to a commercial truck accident in McAllen or Weslaco, Texas, the Lopez Law Group can help. Our lawyers have decades of experience helping truck accident victims in McAllen and the Rio Grande Valley and are committed to providing the compassionate representation that you and your family deserve. With experienced truck accident
lawyer Fernando J. Lopez
by your side, you can feel confident that your interests will be aggressively asserted and your rights protected in the pursuit of maximum compensation for your injuries.Accidents that involve commercial trucking vehicles such as semi-trucks, 18-wheelers, tractor-trailers, and tanker trucks tend to be especially damaging for the victims and their families. Unfortunately, these accidents are far from uncommon. With truck drivers working odd hours and extended shifts, the chances of some sort of accident are greatly increased. In addition, commercial trucks are often navigating busy, traffic-filled highways in major cities such as Houston, a hub for a variety of commercial industries that rely heavily on the transportation provided by trucks and
18-wheelers
.Sadly, due to the size, weight, and power of these commercial vehicles, when such accidents occur, they tend to result in debilitating injuries, or much worse.
Truck Accident FAQs
McAllen and Weslaco are growing cities with an economy based on agriculture, manufacturing, and retail. All of these industries rely heavily on trucking, which means McAllen & Weslaco tourists and residents are at increased risk of collision with a truck or 18-wheeler. These accidents tend to be particularly damaging due to the weight, height, and sheer size of commercial trucks. As a result, victims are often left with serious injuries, property damage, and other circumstances that result in exorbitant expenses. These situations can result in lawsuits that, because of the nature of trucking accidents, are complicated and best handled by a McAllen truck accident lawyer.
What Should I Do After a Truck Accident in McAllen or Weslaco, TX?
The first thing you should do is call 911 and file a police report. Most importantly seek medical attention if you have been injured. Do not speak to any Insurance Company until you speak with an attorney.
Contact The Lopez Law Firm for a free consultation
and we will you know what we can do to help.
What to Know About Truck Accident Cases
When a vehicle is hit by an extremely large commercial vehicle such as a semi-truck, tanker truck, or tractor-trailer, the resulting damage can be devastating. From life-altering injuries to lost wages to wrongful death, the damages of a truck accident can be life-changing for the victim and their family.This is why it's important for victims or family members of victims of truck accidents to seek the damages they deserve by partnering with a truck accident lawyer in a lawsuit for compensation. The law surrounding truck accidents is more complicated than the law for general automobile accidents. Although much of the process is the same, the plaintiff and their attorney must prove negligence and damages.Unique aspects of truck accident litigation that only an experienced truck accident lawyer can properly navigate include:
Vehicle code adherence applicable to commercial trucks
Trucking industry regulations such as licensing and training requirements of commercial truck drivers
Expert witnesses
Damages that can only result from truck accidents due to their size and power
What Happens in a Texas Truck Accident Lawsuit?
The aftermath of an accident involving a truck or 18-wheeler can be confusing and stressful — even more so if you're being lowballed or ignored by the trucking company's insurance provider. If you have been the victim of a McAllen truck accident, it's important to get the compensation you deserve, which may require filing a lawsuit.When filing a lawsuit, it's best to have experienced legal representation to support and guide you through the complex legal process. In the beginning, your McAllen truck accident lawyer will investigate your case thoroughly, gathering evidence to support your claim. Typically, then the attorneys for both sides will work through mediators to come to a settlement agreement based on the evidence.If an acceptable settlement cannot be reached, the case will be taken to court. Although this is rare, it's essential that you have a reliable and knowledgeable attorney to represent you in the event that your case goes to court.During a truck accident lawsuit, you will have control over important decisions, but your legal team will handle the complicated fighting with big trucking companies and powerful lawyers who aim to undercut the compensation you deserve.
What Damages Can Be Expected from a McAllen or Weslaco Truck Accident Lawsuit?
When it comes to truck and car accidents, McAllen or Weslaco victims can sue the at-fault party for compensation for a variety of expenses, including:
Emergency and ongoing medical expenses
Lost wages
Future earning potential
Property damage
Pain, suffering, and emotional/mental distress
The amount that is granted for these expenses varies based on your specific circumstances. For example, McAllen truck accident lawsuits that involve serious, long-term, or life-altering injuries or death will result in higher compensation than less serious accidents. Because every case is different, however, it's important to have experienced legal representation to ensure that you get the maximum compensation available to you.
Why Should Victims Work with a McAllen & Weslaco Truck Accident Lawyer?
As with any legal situation, it's much easier and more reassuring to go through the legal process when you have an experienced lawyer on your side. That said, truck accidents are particularly complicated cases that require expert attention and experience. This is because trucking companies and their powerful legal teams are well-versed in lowballing victims when it comes to settlements. From hiding or destroying evidence to using legal defense strategies against unsuspecting victims, they will often stop at nothing to avoid paying the damages victims are owed.An experienced McAllen truck accident lawyer will professionally and expertly represent you throughout the entirety of your case. With this support, you can focus your valuable attention on your physical and mental recovery.
Why Hire a Truck Accident Lawyer to Help with Your Case?
The results of an 18-wheeler or trucking accident can be devastating. For victims seeking the damages they are entitled to following a truck accident, legal action is often the right choice. However, many victims may not realize what they're up against when pursuing litigation with a trucking company.After an accident, you are likely to face the considerable legal firepower of a truck's parent company, their insurance, and other parties that usually arm themselves with teams of attorneys whose goal is to avoid taking responsibility at all costs. Trucking company lawyers will not only often try to lowball clients, but may also initially fight to give them nothing at all.As victims pursue their truck accident cases, they may find it surprising that the trucking company, the driver, and the insurance companies will each do everything in their power to pay out as little money as possible despite the devastating injuries and losses that resulted from the accident. If you or a loved one has been the victim of a
commercial truck or 18-wheeler accident
, it is critically important that you speak to experienced truck accident lawyers who can take on such cases.Proving fault and negligence is essential to winning your case against a powerful trucking company's legal team. You should contact a firm that handles truck accident cases regularly. Having a truck accident attorney with considerable experience on your side will help you get the financial help you need.
How Can the Lopez Law Group Help?
At the Lopez Law Group, our Texas truck accident attorneys are confident in handling these types of cases and can advise you as to what options are available to you and how best to approach your case. We proudly serve
Houston, Weslaco, Tyler, Spring, Mission, McAllen, Laredo, Edinburg, Corpus Christi, Brownsville, Harlingen, and other locations throughout Texas
.Our Texas truck accident attorneys fight to recover money for:
Medical care
Ongoing medical treatment and physical therapy
Lost earnings
Loss of future earnings, including benefits, pensions, and bonuses
Property damage
Emotional trauma
Pain and suffering
With the skilled counsel of the Lopez Law Group by your side, we will help negotiate settlements and are not afraid to go to trial if necessary. No matter what you need from us, we are here to get trucking accident victims justice while providing unparalleled guidance, help, and compassion during this extremely stressful time.If you or a loved one has been the victim of an 18-wheeler or truck accident, our Texas truck accident lawyers will hold the truck company accountable for its actions and fight to ensure you and your family receive the compensation you deserve. Get in touch today for a free trucking accident case review or to learn more about our truck accident attorney services.
Contact us online
or call
(956) 420-0781
to schedule your free consultation.
If you or a loved one has been a victim of a car accident, contact us online or call (956) 420-0781 to schedule a free case consultation. We will evaluate your case and discuss how we can help you.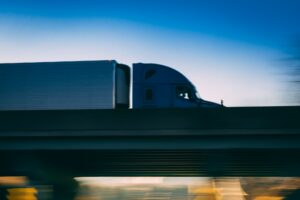 Truck Accidents
18-wheeler truck accidents can be complex and often require specialized knowledge to fully understand the cause and contributing factors. In such cases, expert witnesses can
Read More »