Choosing an Experienced Personal Injury Attorney in McAllen & Weslaco, TX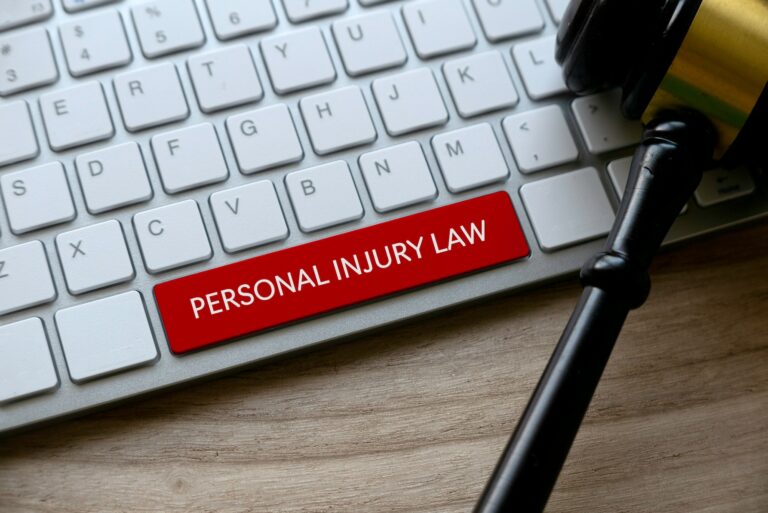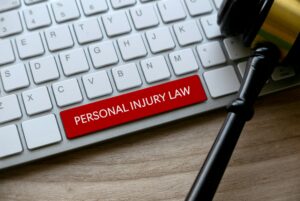 If you have recently sustained an injury, you have a lot of factors to contend with. If that injury came about because someone else was reckless or negligent, your situation is even more complicated. It can be difficult to know what steps to take and how to manage your personal injury claim without the help of a personal injury lawyer. When you're left dealing with the physical pain and suffering of serious injuries in addition to the emotional trauma of the accident. When you factor in the additional burden of dealing with medical bills and insurance companies, it can all feel downright overwhelming.
Working with a top McAllen & Weslaco personal injury lawyer during this difficult time will give you the benefit of experienced legal counsel and compassionate support when you need it most. An attorney will negotiate your insurance claim, arrange medical treatments, and alleviate your financial burden by ensuring that the at-fault party is held financially accountable.
Keep reading to find out why a personal injury attorney is a valuable ally in your case — and how they can help you work toward healing.
What to Know About Personal Injury Cases
Personal injury occurs when a victim's injuries are a direct result of someone else's negligence, such as an at-fault car accident or a slip-and-fall at a poorly managed property. With personal injury claims, it's important to prove liability so the at-fault party is held responsible for paying compensation for expenses related to the injury.
Our Texas personal injury lawyers have many years of experience and can help guide you through your case. Regardless of whether your injury was due to a reckless driver, a poorly trained dog, or a negligent property manager, we can help you get the compensation you deserve.
We help ensure that you have the means to pay for the expenses incurred by your injury, such as:
Medical care

Lost wages

Physical therapy
What Damages Can I Seek in a McAllen & Weslaco Personal Injury Accident?
When personal injury lawyers use the term "damages," they're referring to the collective losses, expenses, hardships, and suffering a victim has experienced as a result of the personal injury accident. Most commonly, there are two types of damages that are eligible for compensation under personal injury law — economic and non-economic. Calculating the total of these damages is the best way to understand what your case may be worth.
Economic Damages
This type of loss is often referred to as "monetary damages" or "special damages" because it has a clear and provable financial value. Some examples include:
Current and future medical expenses
Vehicle damage
Rehabilitation costs
Lost income and earning capacity from the inability to work
Property or vehicle damage
Out-of-pocket costs
Non-economic Damages
Often referred to as "general damages" or "psychological damages," non-economic damages are losses that don't have a clear and provable monetary value. This makes it more difficult to show evidence for non-economic damages, since they are not reflected in medical bills or other proven forms of expense. Examples include:
Physical pain
Mental and emotional suffering
Physical impairment or permanent disability
Diminished quality of life
Disability or disfigurement
Depression, stress, anxiety, and fear
​Why Hire a Personal Injury Lawyer to Help with Your Case
​
?
The first step of a personal injury claim is dealing with the defendant's insurance company. However, it's important to remember that insurance adjusters are working for companies whose main goal is to pay you as little as possible for your claim, because less compensation for you means more profit for the insurance company.
When you partner with a trusted McAllen personal injury lawyer, you have an expert in your corner who knows how to deal with the insurance company and challenge their unfair practices. An experienced legal advisor will work tirelessly to ensure that all current and future medical expenses, lost wages, and other damages are considered in order to secure the financial compensation you deserve.
Even if you choose not to hire a personal injury lawyer, spending some time talking to one about the details of your case will help you understand your rights and develop the best strategy possible.
It's distressing enough to deal with the emotional trauma and physical pain of a severe injury or health issue. But when you've also got an insurance claim to manage, it can seem overwhelming. When you hire an experienced personal injury lawyer, you have a trusted ally in your corner who helps manage your case — so you can focus on your healing.
An attorney will navigate the legal process on your behalf, educating you on your rights and options, helping you afford medical expenses, and communicating with insurance providers so you don't have to. This invaluable support and guidance can significantly alter your case outcome, ensuring that you receive fair compensation for your injuries and losses.
How the Lopez Law Group Can Help
Many multi-office law firms have a business model that involves securing a large number of cases for the sole purpose of resolving them out as quickly as possible, without taking the time to do everything they can for their client. The Lopez Law Group, however, provides an intensive one-on-one experience for all of our clients with personal injury claims. Our attorneys work hard to ensure that our clients feel comfortable and know that they can trust us, both as a legal team and as fellow human beings. The Lopez Law Group is experienced in handling a variety of personal injury claims, including car accidents, workplace injuries, dog bite accidents, and more.
Whether you're in the Rio Grande Valley or anywhere else in Texas when you enlist the help of our skilled personal injury attorneys, you can expect:
Communication and counsel you can count on.

The legal process can be quite complex and frustrating. We'll answer all of your questions and help you decide on the next best steps in your case. We're here to help, whenever you need us.

A no-obligation case review.

We believe that you have the right to know your options

before

you decide to file a claim or hire a personal injury lawyer. Come meet with us for a free consultation, and we'll help you make the best decisions for your case and recovery.

Detailed updates on your case status.

When you're injured and suffering, you need to focus on your health. We'll take care of the rest, and we'll keep you updated throughout the process.

Aggressive legal representation.

When it comes to negotiating for the compensation you deserve, we won't back down — even if we have to take your case to court.

Assistance in English or Spanish.

We're here to make the legal process as supportive for you as possible — and that starts with communicating the way you prefer.

​
We spend a great deal of time researching and reviewing the facts and potential obstacles of a case. Our personal injury attorneys read over the case law thoroughly to ensure that any relevant points are covered and that we are fully prepared to handle any challenge the insurance defense lawyers may present to your case. At the Lopez Law Group, we believe that we must fight each and every case to the very end.
​We proudly serve the Weslaco, Tyler, Spring, Mission, McAllen, Laredo, Houston, Edinburg, Corpus Christi, Brownsville, and Harlingen areas.
Contact us online or call (956) 420-0781 to schedule your free case consultation.